Focus Dual
Give Your Skin Back its Snap!
The Focus Dual provides ultimate flexibility for bespoke results, for every skin concern. 
With its unique combination of the latest clinically proven technologies for face and body treatments ~ Radiofrequency Microneedling and High Intensity Focused Ultrasound ~ this ultimate power combo offers maximum results for a more youthful and rested look.
These gold standard technologies can treat the skin at EACH layer to lift, firm, and tighten.
The Focus Dual Targets:
• Ageing Skin (Wrinkles & fine lines, smoker lines, pigmentation)
• Acne, Surgical Scars
• Loose, Sagging, Crepey skin (including lax skin around the eyebrow)
• Stretch Marks
• Uneven Skin Tone & Texture
• Milia (bumps on the skin)
• Enlarged Pores
• Loss of Facial Volume
• Dull & Lacklustre Skin
• Fat Reduction
• Body Sculpting & Jawline Definition
Frequently Ask Questions About Focus Dual
How is Focus Dual Radiofrequency Microneedling Unique?
In contrast to other devices, the Focus Dual uses super-fine 'micro' needles for safe, precise, and more comfortable treatments.
The Focus Dual treats ALL skin types thanks to its ability to adjust not only needle depth, but also the power of radio frequency energy delivered throughout your treatment.
This technology enables effective treatment for all your skin concerns, for all skin types.
What is it like to undergo a Focus Dual treatment?
Prior to treatment you will have a complimentary consultation, to discuss the areas you would like to treat, and your reasons for doing so. I will explain the treatment, and treatment plan, in detail ensuring you fully understand the procedure.
If you wish to go ahead with the treatment and are suitable to do so, the treatment area is first double cleansed.
The handpiece will then be placed directly onto the target area. If you undergo HIFU treatment, the area will be marked out to define the areas for treatment.
With HIFU, you may experience a feeling of mild heat or tingling in the targeted areas. With Radiofrequency Microneedling you may feel mild heat and also the sensation of the micro-needles momentarily puncturing the skin. This is relatively comfortable for most people, however, you may apply an over the counter numbing agent prior to treatment should you wish.
Once completed, post-treatment serum Light Soothe and Light Protect SPF 50 is applied to aid recovery as well as soothe and protect the skin.
Full results can be expected 12 weeks after your final treatment.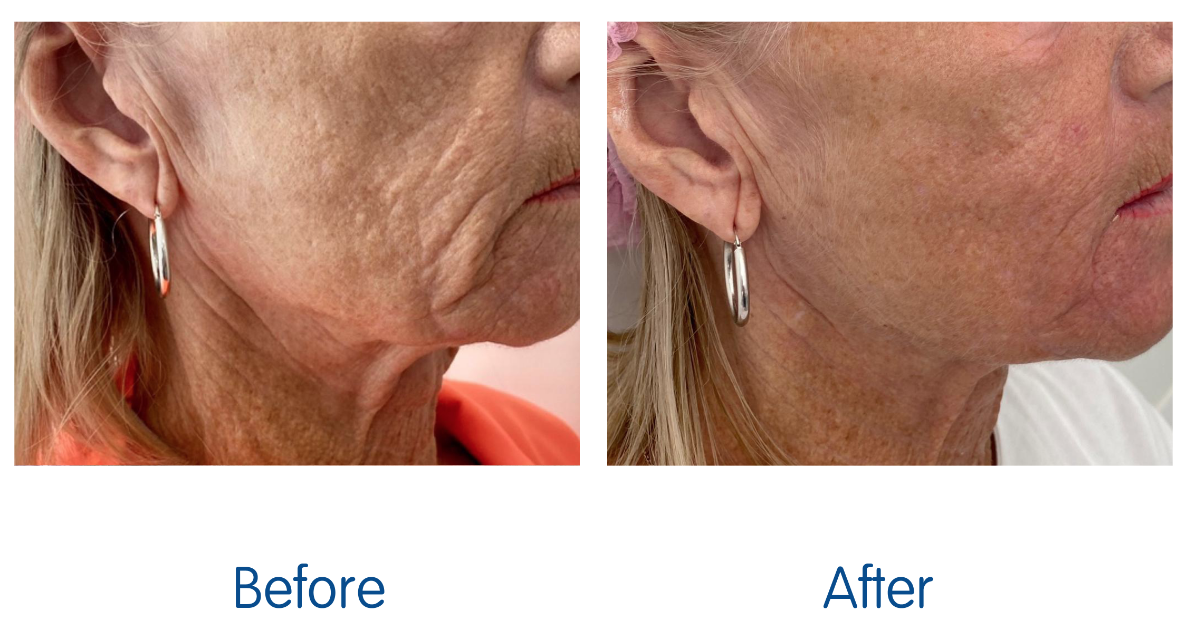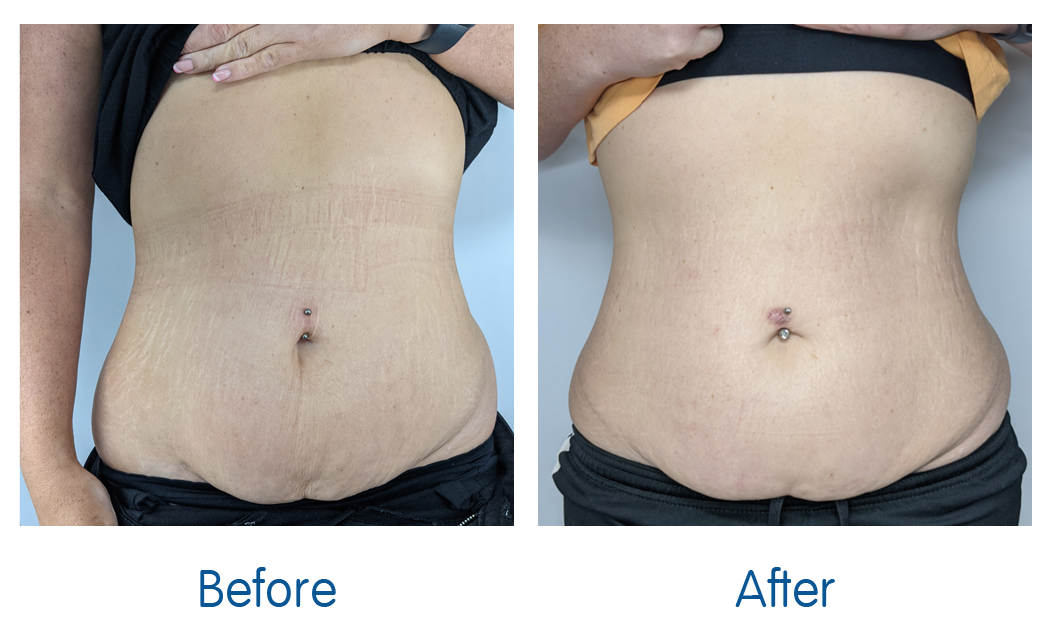 What is Radiofrequency Microneedling?
While micro-needles puncture the skin's surface (the microneedling part), radiofrequency energy is simultaneously directed to the desired depths beneath the skin to create controlled heat trauma, via the needles. Notable improvements will be seen on a variety of different skin issues such as: textural concerns (e.g acne scars, stretch marks & open pores) as well as ageing concerns including skin laxity and wrinkles. Radiofrequency microneedling helps to improve the overall appearance of your skin, giving a rejuvenated look. The targeted delivery of heat to the deeper layers of skin, as well as to the more superficial dermis and epidermis, cause the collagen structures to remodel and tighten.
By inducing thermal trauma to stimulate neocollagenesis (collagen production) in the deeper layers of the skin, the result is stronger, firmer, and more lifted skin to improve the appearance of wrinkles and laxity.
How is the Focus Dual HIFU unique?
Unique to the Focus Dual is the Safety Assist Transducer (SAT), which emits high intensity ultrasound waves in a unique pattern to deliver safe and comfortable treatments for ALL skin types. The Safety Assist Transducer ensures targeted heat without heating surrounding areas. The Focus Dual therefore offers the safest and most comfortable HIFU treatments in comparison with any other device.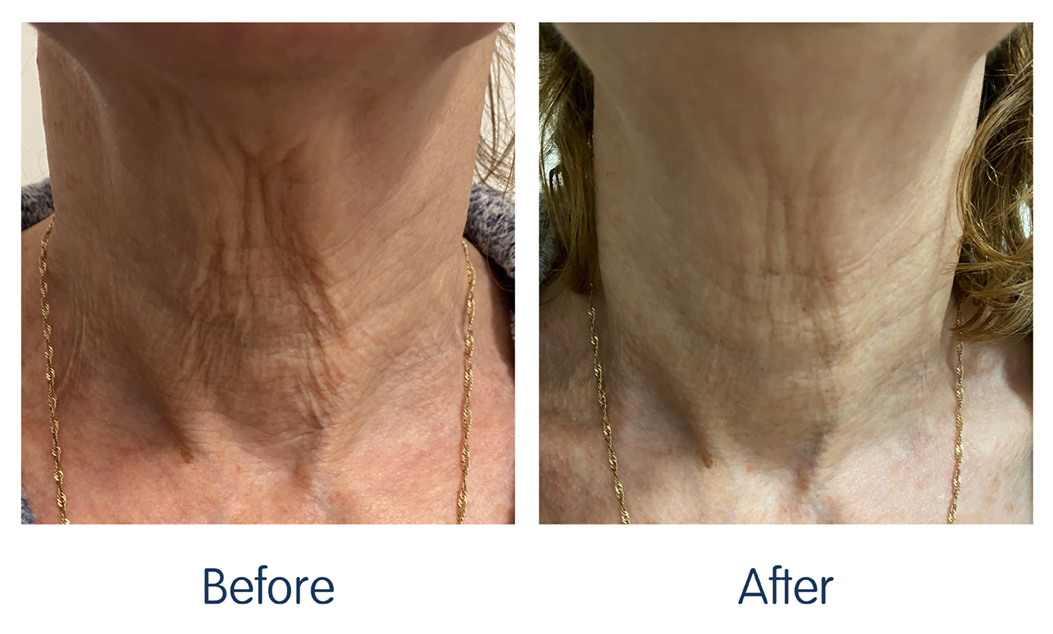 What is High Intensity Focused Ultrasound (HIFU)?
Focused Ultrasound targets the deep structural layers of the skin, delivering controlled & targeted heat, without damaging the skin's surface. The deepest layer of the skin is the SMAS layer, which is the layer a surgeon will physically lift to perform a facelift. It has not been possible to target this layer with non-surgical treatments – until now! The Focus Dual HIFU "facelift" creates deep focus points of coagulative necrosis in the SMAS layer, using targeted and controlled heat. These heat zones kickstart the production of elastin & collagen, which are natural proteins needed for youthful skin.
The SMAS layer immediately contracts without damage to the skin's surface or surrounding tissues. You will see tightening and lifting immediately post treatment. This immediate effect is then replicated on a more gradual basis over the following weeks, when you will see lifting, firming and tightening as the skin's wound healing response is triggered. Results continue to improve up to 12 weeks post treatment. The HIFU technology can be targeted to a range a depths, depending on your level of concern, to reduce lines and wrinkles, crepeyness, laxity and excess fat.
You can expect notable changes that lift, firm and tighten the jawline, sculpt the cheeks, reduce under eye bags and lift the brow area. This treatment is the ultimate choice for non-invasive, natural looking and eye-catching results.
FAT REDUCTION: Focused ultrasound waves are targeted to the areas of concern (if appropriate for treatment) to define, sculpt and reduce. This non-invasive fat reduction & skin tightening procedure directs energy into the subcutaneous fat layer, to disrupt stubborn fat cells with no damage to surrounding areas. The treated cells are then eliminated via the body's natural detoxification process. Furthermore, the heat generated during treatment tightens the skin around the targeted area from the inside out. Focus Dual is the ideal treatment if you are looking to target multiple concerns with virtually no downtime. Focus Dual HIFU treatment should be used to complement a healthy lifestyle.
Which areas of the face and body can Focus Dual treat?
FACE
Submental Region (Double Chin)
Neck
Forehead (Worry Lines)
Cheeks /Nasolabial Folds
Periorbital (Eye Area including Brow)
Mandibular (Chin)
BODY
Chest
Axillary Puff (Underarm)
Thighs
Abdomen
Flanks (Love Handles)
Bra fat
Back fat
Underneath the Buttocks
Upper arms
A 0% Interest Paypal Offer You Can Use Again and Again.
Paypal Credit is like a credit card but with zero plastic, and with
0% interest to pay for 4 months on any purchase of £99 or more,
it couldn't be easier to spread the cost of treatments.
Alex Milligan
Bournemouth Permanent Makeup
Permanent Cosmetics, SMP and Skin Rejuvenation
What To Do Next …
If you love what you see or are simply interested to find out more, contact Alex for a free, no obligation consultation

call: 07989 946578 or email bournemouthpmu@gmail.com