Hi, I'd like to introduce myself…
Alex Milligan
Bournemouth Permanent Makeup
Specialist
Thanks for dropping in – I'm Alex and I wanted to tell you a bit about myself!
I'm proud to say that my clinic won the Prestige Award for Best Permanent Makeup Clinic in the South West 2020/21. Needless to say, I'm a fully trained, insured and licensed permanent makeup technician, and I absolutely love what I do. Achieving perfect results for you while complying with the highest standards in safety & hygeine is my number one focus.
MY BACKGROUND:
I first became interested in permanent makeup when I had my own brows transformed a few years ago. The re-shape and definition of powdered brows, not to mention the fact they remain perfect day & night, made me realise I wanted to specialise in this field. If they could make my life so much easier, I realised I could help others with this too.
Being naturally creative not only makes this job more enjoyable but helps enormously in terms of designing and creating the correct brow shape, lip shape and colour selection for all procedures.
MY TRAINING:
I wanted to ensure I received the very best training in permanent makeup. After lots of research, I trained one-to-one with the multi-award winning Permanent Makeup Training Academy. Given that my top priority is achieving the perfect result for each client, I frequently invest in continuing professional development, training in the newest techniques so that my knowledge and practice is up to date.
MY LIFE
I'm a mum of two boys, and live just outside Christchurch. I work from a fully licenced home clinic.
THE HIGHEST STANDARDS
When I go for permanent makeup myself, one of my top concerns is whether I've chosen someone who will consider their clients' health a priority. You can rest assured that I work to the highest standards of health & safety and hygiene. Only pre-packed, single-use sterile cartridges are used for each client. Pigments are pharmaceutical grade, gamma-ray sterilized, hypoallergenic and have been EU regulated. A patch test will always be provided to ensure minimal risk of an allergic reaction.
Equally important is whether the person performing permanent makeup on your face is highly skilled and knowledgeable in the field. Do they care about getting the perfect look for you or are they rushing to get the next client in? You can check out information about my training below, and take a look at my client portfolio. A face to face consultation is required prior to booking an appointment.
If you're interested in any of the procedures I offer, I will be more than happy to discuss any concerns or questions with you, either over the phone, by email or in person, for free. Contact me at any time!
Thanks for visiting my website and I hope to see you soon!
Alex x
Here's a little about my training and experience in the industry…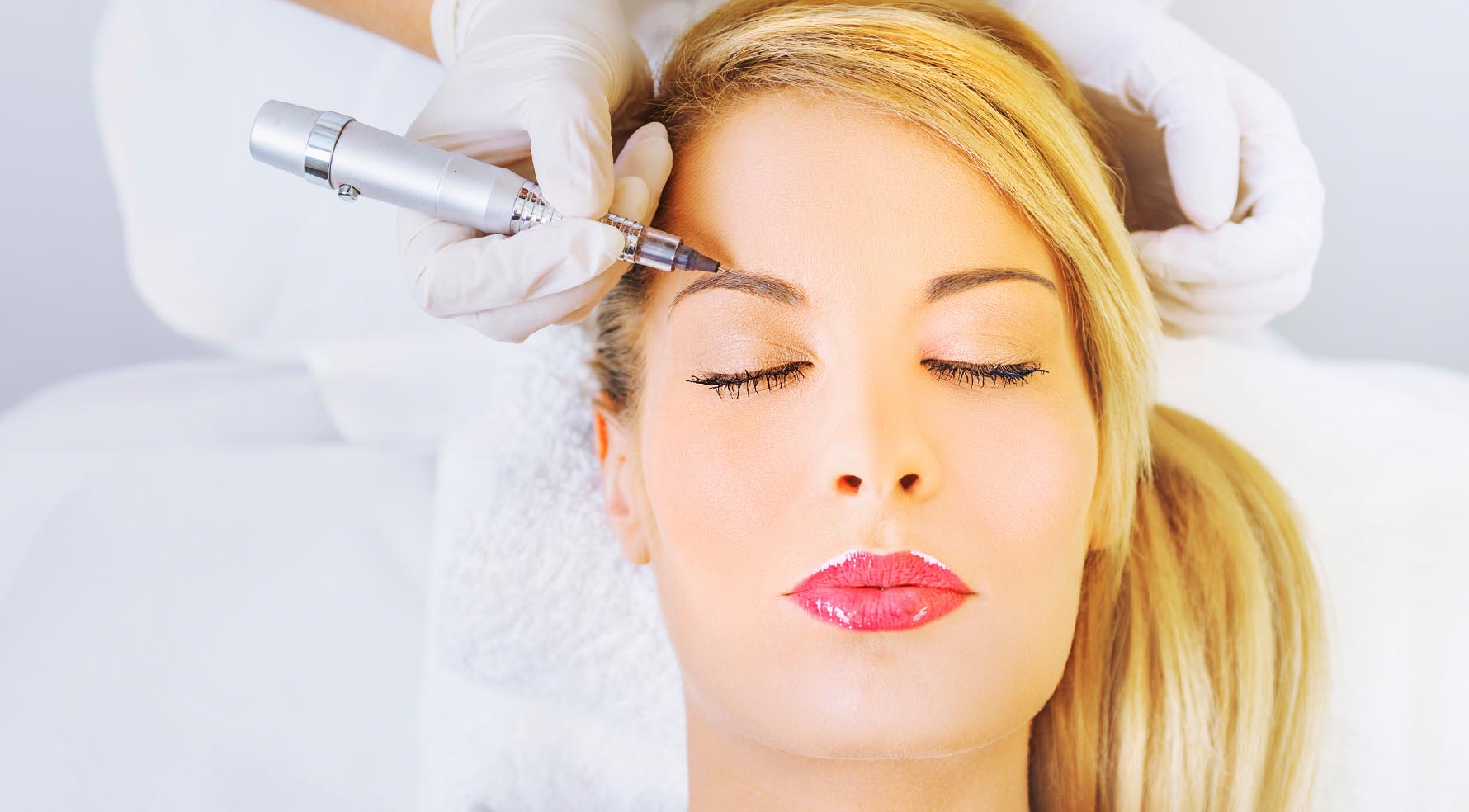 Here is just a brief overview of the in-depth knowledge required to perform permanent makeup at a very high level. I trained 1 to 1 with Multi-Award Winning Head Trainer Katy Jobbins at the Permanent Makeup Training Academy.
Medical Knowledge
Dermatology

Medical Conditions

Changes In The Skin

Contra-indications

Allergy Testing

Consultations, Medical History, & Aftercare
Colour Theory
Colour Theory, Permanent Makeup Pigments and Colour Mixing

The Study of 21 Pigments

Advanced Colour Correction
Technical Training
Needle Configurations

Machine management & Sterilisation

7 Advanced Needling Techniques

Pigmenting Guidelines for Brows, Eyes, Lips

Total Symmetry, Convex & Concave Faces

Pre Drawing & Measuring Eyebrows, Lips & Eyes

Natural Hair Simulation, Powdered Effect Eyebrows, Combination Effect Eyebrows

Lip Liner, Natural Lip Blush & Full Lip Colour

Eyelash Enhancement, Safe & Simple Eyeliner Designs

Micro-Blading

Specialist Training
 I've had specialist training in corrective treatments so I am able to perform corrective permanent makeup procedures on unhappy clients that have had their permanent makeup done elsewhere with poor results.
I Use Only the Highest Quality Permanent Makeup Pigments on All My Clients…
All the colour pigments that I use have been specifically formulated through years of research and development using only the finest grades of iron oxides and lakes, the same ingredients found in make-up giants
Lancome, Estee Lauder, Shiseido, Truco, Guerlain, MAC, Channel and Gucci
cosmetic products. All the pigments I use are medical grade and from the leading suppliers to the medical profession worldwide. All my pigments are hypoallergenic and are also designed for concealing imperfections on burns, scars, cancer, vitiligo, and cleft pallet patients. They have supreme colour concentration meaning less touch ups over the years.
All of my lip and eye pigments are fashioned after the top cosmetic manufacturer colours which remain true over the years. All the pigment bottles are sterile, heat sealed and tamper proof for your protection. Each one is encoded with lot numbers and expiration dates.
All pigment has a micron count of between 6 & 8 to the colour last in the skin. I carry the widest variety of natural permanent makeup colours which I custom blend for  Blondes, Brunettes & Women with Silver hair. I can also order designer colours for those wanting more dramatic colour results.
Your Consultation & Your New Look Designs
Consultation
Consultations are very important, not only for me to find out more about you but for you to meet me, ask me questions and have a look at the premises where your procedure will be performed to make sure you're 100% happy.

During the consultation we will go through your expectations, what styles, colours and shapes you like along with what suits your face shape and skin tone.
Procedure & Anti-Allergy Patch Test
Procedure
The treatment takes 2 sessions to complete, 6-10 weeks apart.
After the first session your permanent make up will be much darker and bolder for 5-10 days. This can be a shock to some people but it will soften up to 70% for a very natural finish.
Once healed it can appear patchy which is completely normal and is why you come back in 6-10 weeks for a top up.

At the second appointment we will even out any patchiness and completely perfect your permanent makeup
*Please make sure you're able to attend the second appointment within the time frame before booking the procedure as after the time frame a top up fee will be required*
Patch Test
A patch test will be performed during your consultation and must be done at least 12 hours before the procedure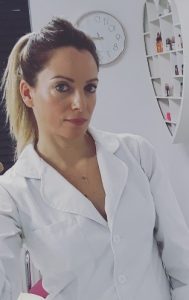 Alex Milligan



Bournemouth Permanent Makeup Specialist

What To Do Next …
If You Would Also Like To Save So Much Time And Ditch Your Daily Makeup Routine
Then Call Alex Now For A FREE No Obligation Consultation on:
Tel:

07989 946578



(If the line is engaged or I am with another client then please leave a message and I'll get straight back to you as soon as I am free)
Or Simply Fill in Your Name & Email In the Form Below and I will contact you shortly …