Scalp Micropigmentation Hair Loss Solution
Scalp Micropigmentation (SMP)
A hair loss solution that disguises total or partial baldness.
Scalp Micropigmentation (SMP)
Scalp Tattooing Solution for People With Hair Loss
WHAT IS SMP?
Scalp Micropigmentation (SMP) is a hair loss solution whereby pigment is tattooed into the scalp, which disguises total or partial baldness (see below for more details). If your hairline is receding and you want a quick and effective way to give you a fuller looking head of hair then I have the perfect solution for you. I specialise in recreating an ultra realistic, age appropriate hair line for those requiring coverage in that area, but it is suitable for any level of hair loss on both men and women.
WHAT ARE THE BENEFITS?
Life changing, immediate results

Non-surgical

Safe

Up to 1/5 of the cost of transplants

100% natural pigment used

No down time – Same day results


Stunning, natural looking, long lasting results 
WHY CHOOSE ALEX AT BOURNEMOUTH PMU/SMP?
Award winning practitioner
Years of micropigmentation experience prior to venturing into SMP
Specialises in recreating a natural, age appropriate hairline
5* Google reviews
If You Are Unhappy With Your Hair line, I'd Love to Help.
How does Scalp Micropigmentation work? Thousands of tiny, superficially implanted ink impressions are tattooed onto the scalp, which replicate your natural hair follicles. They blend seamlessly into any existing hair or stubble, and fade out towards the front of the hairline. This creates the realistic look of a closely shaven scalp, and for those with patchy hair who want density, it effectively disguises bald patches. You'll be amazed at how realistic it looks.
The results are transformative yet subtle & realistic enough that people may not necessarily be able to tell that you've had SMP – they will just know you look better, happier, even younger.
The same technique is used to add the look of density to thinning or patchy hair.
With the correct technique, results are incredibly realistic and it's clear to see why this treatment is now transcending other more costly, time consuming, painful and risky procedures such as hair transplants. SMP is yet to be discovered by many here in the UK – but congrats to you for finding all you need to know right here.

A Safe & Effective Non Surgical Solution For Hair Loss For Both Men & Women
WHO IS SUITABLE FOR SMP?
SMP is suitable for both men and women who either have total hair loss or thinning/patchy hair – whether it's at the crown, the hair line or all over. The cause of hair loss makes no difference to the outcome – so it's suitable for alopecia sufferers or for women with menopausal hair loss, as well as for those with male or female pattern baldness.
SMP is suitable for all skin tones and all hair colours.
Scalp Micropigmentation Frequently Asked Questions - FAQ's
WHAT DOES THE PROCEDURE INVOLVE?
Using single-use needle cartridges and organic pigment, tiny impressions of hair follicles are tattooed to cover all areas of hair loss, taking into consideration your natural hair line if applicable. The procedure is usually completed over 3 sessions, 2 weeks apart. Each session takes approximately 3 hours. 
IS THERE ANY DOWN TIME?
No. You are free to continue as normal straight from your sessions (following after care advice).
ARE RESULTS IMMEDIATE?
Yes – although the 2nd session usually produces more noticable results than the first. After the 3rd session, your transformation is complete!
DOES IT HURT?

Everyone's pain threshold is different, and some parts of the scalp are more sensitive than others. Most people find it bearable, even relaxing in places! The pigment is implanted very superficially – nowhere near the depth of a body tattoo and therefore it is generally much more comfortable than standard tattooing. However, any discomfort is gone as soon as the treatment is done.

HOW LONG DOES IT LAST?
A booster session may be required at around 3 years after your treatment to keep it looking fresh. This is because over time, pigment does gradually fade down. The superficial placement of the ink, as well as UV rays, are factors in the fading of pigment (UV is present even on a gloomy winter's day). Use of a high SPF on the scalp all year round will ensure your results last longer.
CAN SMP COVER SCARRING FROM HAIR TRANSPLANT SURGERY?
Yes. There is commonly a prominent scar from the transplant surgery, and SMP can successfully cover and disguise the scar. In addition to this, people who have had previous hair transplant surgery but who are not fully happy with the results may want to add the look of density to hair that may still be thin or patchy.
A 0% Interest Paypal Offer You Can Use Again and Again.
Paypal Credit is like a credit card but with zero plastic, and with
0% interest to pay for 4 months on any purchase of £99 or more,
it couldn't be easier to spread the cost of treatments.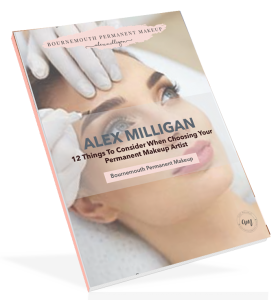 Download my valuable guide – Vital information for anyone considering PMU, SMP, RF Microneedling, or HIFU –  including information what you should expect from your chosen clinic and why it's so important you take pre-care and aftercare seriously!
My price list is also included.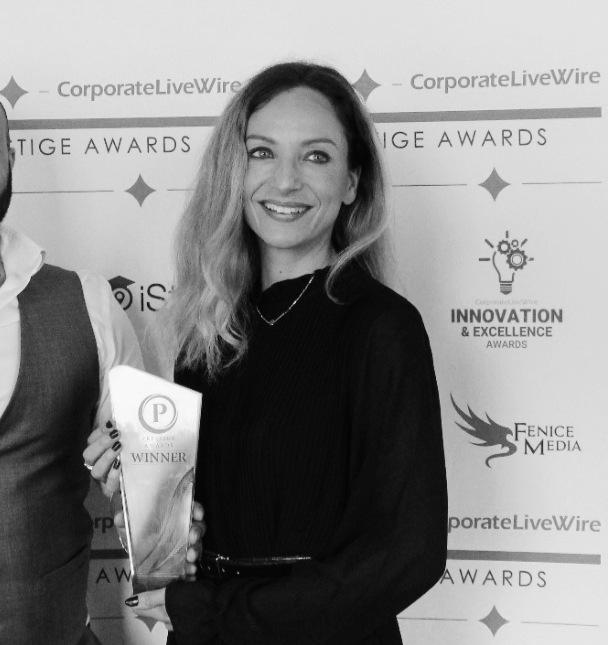 Alex Milligan
Bournemouth Permanent Makeup
Permanent Cosmetics, SMP and Skin Rejuvenation
What To Do Next …
If you love what you see or are simply interested to find out more, contact Alex for a free, no obligation consultation

call: 07989 946578 or email bournemouthpmu@gmail.com
Or You Can Now Book Online