Bournemouth Permanent Makeup offers a number of different permanent lip treatments to suit your unique beauty requirements.
Permanent Lip Procedures
Lips
Permanent lip colour not only adds a pretty pop of colour – you can also enhance the natural shape of your lips, giving the illusion of more volume. Your lip border can also be given more definition and asymmetries can be evened out.
3 Different Procedures Are Offered for the Lip Area:
1. Lip Line
Permanent Lip line
Your chosen colour is carefully implanted around the border of your lips, creating the look of more volume. It can be done in a neutral colour to simply re-define the shape of your lips, which can fade with ageing, or in a brighter colour to act as the perfect frame for your lipstick.

Perfect if you're fed up with lip liner smudging or if you just spend too much time trying to perfect it yourself.

2. Lip line and blush
Permanent Lip line and blush
I neatly define the contour of your lips, which can add the effect of more volume, then the colour is graduated towards the centre of your lip creating a naturally blended blush effect.
Perfect for you if you'd like a fuller look to your lips.
3. Full lip colour
Permanent Full lip colour
Colour is implanted evenly over the whole of the lips. This is achieved over 3 sessions.
Your lips are perfectly coloured 24/7 – just add a clear lip gloss.
All treatments include: A free consultation, Full aftercare treatment, & A top-up appointment after 6 weeks.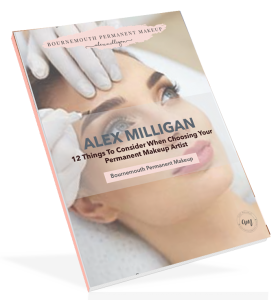 Download your 

FREE

guide on what you need to know before you let anyone permanently tattoo your face.
Enter your details below and press send to have the ebook instantly delivered to your email: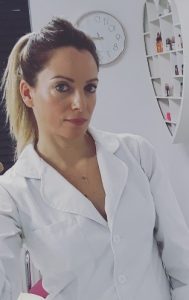 Alex Milligan



Bournemouth Permanent Makeup Specialist

What To Do Next …
If You Would Also Like To Save So Much Time And Ditch Your Daily Makeup Routine
Then Call Alex Now For A FREE No Obligation Consultation on:
Tel: 01202 905342 or Mbl: 07989 946578

 
(If the line is engaged or I am with another client then please leave a message and I'll get straight back to you as soon as I am free)
Or Simply Fill in Your Name & Email In the Form Below and I will contact you shortly …