Lip Treatme
Lip Blush or Full Lip Colour – which will you choose?
Lip Blush and Full Lip Colour
Permanent lip colour not only adds a pop of colour, but you can also enhance the natural shape of your lips, giving the illusion of more volume. Over time the outer border of our lips can look faded, and permanent lip makeup can add that colour back. The result is softly defined, beautifully coloured lips.
 ~~~~
All treatments include: A free consultation, Full aftercare treatment, & A top-up appointment after 6 weeks.
2 Different Types of Permanent Lip Makeup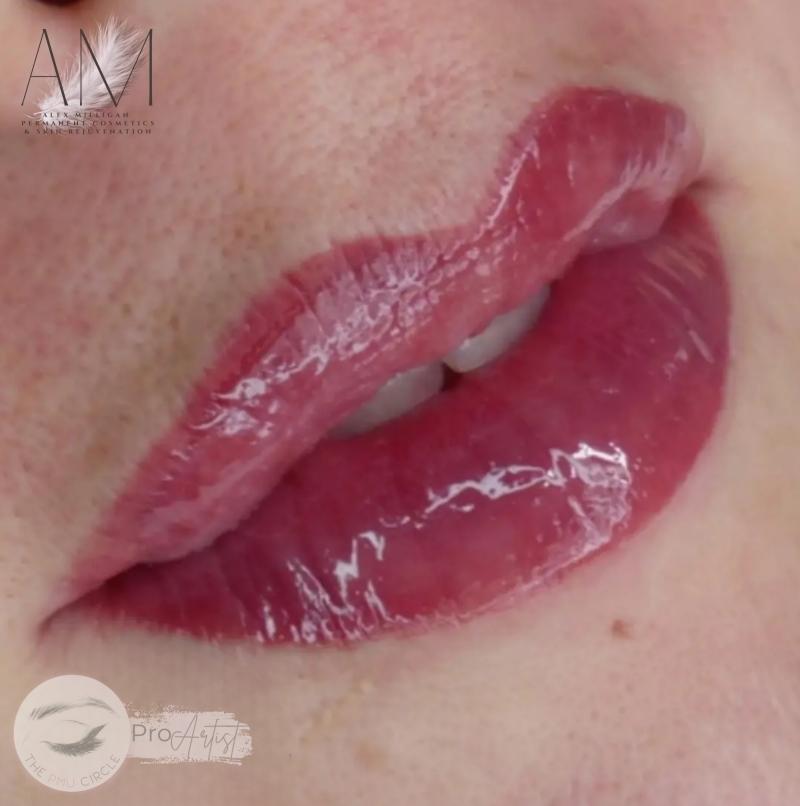 Lip Blush
Lip Blush gives a sheer finish all over.

Your chosen lip colour is slightly stronger around the outer border of the lips, and is gradually blended towards the centre creating a blush effect. Lips can look fuller because the outer border, which fades over the years, is re-defined.

Perfect for you if you want to add some colour or definition back to your lips without the full lipstick look.
Colour appears up to 70% softer once fully healed.
Full Lip Colour
Your chosen colour is implanted evenly over the whole of the lips for a stronger look. This may be achieved over the usual 2 sessions but occasionally an additional session may be required. This can re-define your lip shape, particularly if your lip border has faded over the years.

Your lips are perfectly coloured 24/7 – just add a clear lip gloss.
Colour appears up to 70% softer once fully healed.
A 0% Interest Paypal Offer You Can Use Again and Again.
Paypal Credit is like a credit card but with zero plastic, and with
0% interest to pay for 4 months on any purchase of £99 or more,
it couldn't be easier to spread the cost of treatments.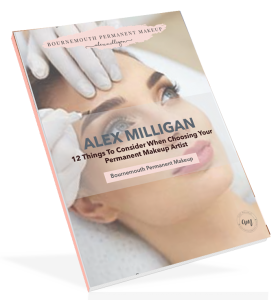 Download my valuable guide – Vital information for anyone considering PMU, SMP, RF Microneedling, or HIFU –  including information what you should expect from your chosen clinic and why it's so important you take pre-care and aftercare seriously!
My price list is also included.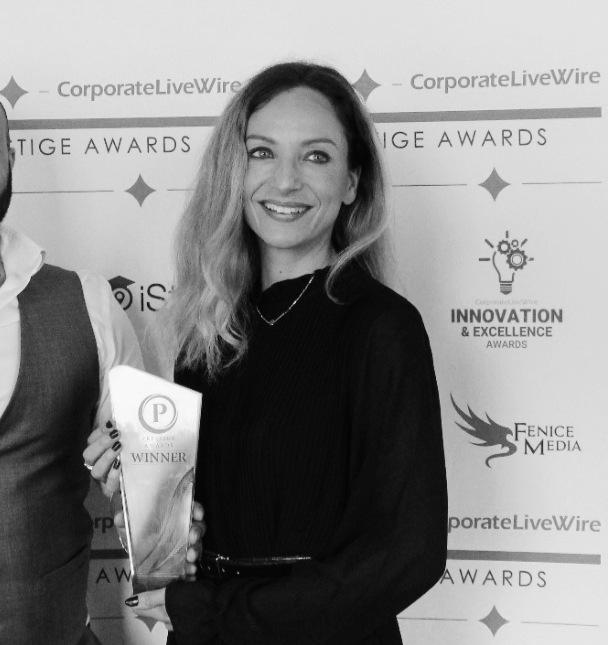 Alex Milligan
Bournemouth Permanent Makeup
Permanent Cosmetics, SMP and Skin Rejuvenation
What To Do Next …
If you love what you see or are simply interested to find out more, contact Alex for a free, no obligation consultation

call: 07989 946578 or email bournemouthpmu@gmail.com
Or You Can Now Book Online Using The Button Below …