Bournemouth Permanent Makeup by Alex Milligan
Enhance Your Features With Perfectly Applied Permanent Makeup
Permanently beautiful, whatever your age.
Why Use Permanent Makeup?
Permanent makeup is well established as one of the leading beauty secrets of women of all ages, and it's not hard to see why! Your chosen pigment colour is gently implanted into your perfectly styled eyebrows, lips or eyeline, enhancing shape and giving more definition and colour. The best bit? You can forget your daily makeup routine! Perfectly applied makeup is here to stay!
Why People Choose To Have Permanent Makeup at Bournemouth Permanent Makeup
(Click on the video below)
BOURNEMOUTH PERMANENT MAKEUP TREATMENTS
Perfectly shaped eyebrows can truly enhance your eyes and frame your face beautifully. The right shape and definition can really take years off you, giving the illusion of a lift! Whether you're looking for a new style, longer or thicker looking brows or simply a subtle improvement, I can create a long-lasting look to suit you perfectly.
Permanent Eyeliner and Eyelash Enhancement are subtle (but noticeable) additions to "bare" eyes. No need any longer to apply eyeliner in the morning or remove it at night. Plus, it stays perfect 24/7 – even when swimming, at the gym or when rubbing your eyes!

Permanent Lip Liner
& Lip Blush
Do you want perfectly in-place, smudge-free lip colour, day and night? Or more definition and symmetry on a receding lip line? Do you want to show off your already perfect pout, or to give the illusion of a subtle volume increase? I will create a colour of your choice, to suit your natural skin tone, for a gorgeous look you'll love – as subtle or as bold as you choose.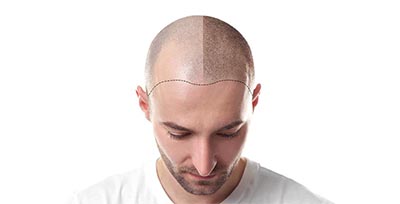 Scalp Micropigmentation (SMP) A hair loss solution that disguises total or partial baldness. This is perfect if  your hairline is receding and you want a quick and effective way to give you a fuller looking head of hair.
Li-FT Saline
Tattoo Removal
Saline Tattoo Removal gently lightens or removes unwanted pigment through the process of osmosis. There is no risk of oxidisation like laser removal.
Bournemouth Permanent Makeup – What You Need to Know
12 Things You Need To know When Choosing Your Permanent Makeup Artist!
With the many benefits of Permanent Makeup, otherwise known as; semi-permanent makeup or cosmetic micropigmentation, this procedure is becoming increasingly popular in the beauty industry. There are therefore a growing number of people out there performing these services who do not always have the right qualifications or training. If you are considering having Permanent Makeup, please do your homework and find a specialist with experience in this field with whom you feel comfortable.
Download my FREE guide – 12 Things To Know When Choosing Your 
Permanent Makeup Artist – to ensure you know what to find out about a permanent makeup technician before having treatments done. Simply enter your name and email in the boxes below to get instant access.
My Price List is Included in the download.
GDPR – Your personal data is completly secure and never shared. You can Opt-out at anytime.
Why Are Clients Traveling From Miles Around To Have Their Permanent Makeup Done With Alex at Bournemouth Permanent Makeup? …
Do you want to save time spent applying and removing makeup?
Are you fed up with makeup smudging or fading?
Do you want to look your best at all times, even at the gym, when swimming or on holiday?
Do your eyes itch or water, meaning your eyeliner doesn't stay?
Perhaps you struggle to apply makeup well due to poor eyesight or shaky hands?
Would you like a subtle hint of colour added to your face?
Would you love to wake up each day looking fresh and ready to leave the house?
Do you simply want some more shape or definition to lips, brows or eyes?
… Well so do they!  – Read some of my client's reviews below to see what they say about their permanent makeup …
Bournemouth Permanent Makeup Client Portfolio

Bournemouth Permanent Makeup Awards & Accreditations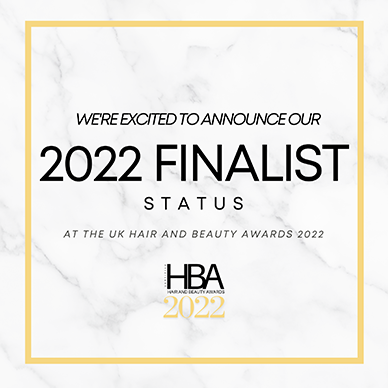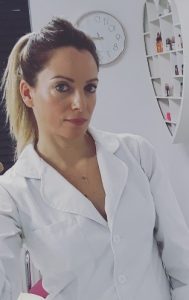 Alex Milligan



Bournemouth Permanent Makeup Specialist

What To Do Next …
If You Would Also Like To Save So Much Time And Ditch Your Daily Makeup Routine
Then Call Alex Now For A FREE No Obligation Consultation on:
Tel:

01202 905342 or Mbl: 07989 946578

OR Use the

Online Booking

Form to Book In For  Free Consultation / Treatment
(If the line is engaged or I am with another client then please leave a message and I'll get straight back to you as soon as I am free)
Or Simply Fill in Your Name & Email In the Form Below and I will contact you shortly …